Don't forget!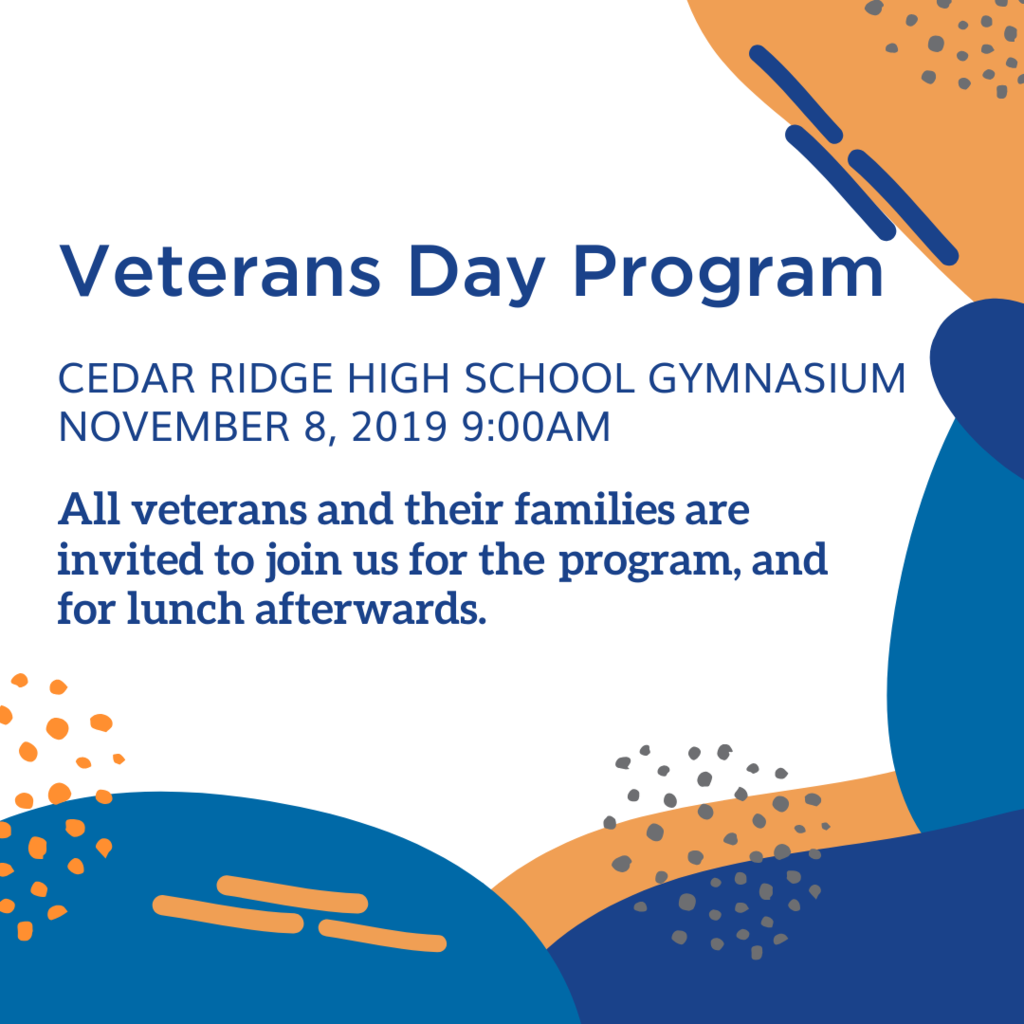 Cedar Ridge 5th grader, Daniel Gill, made a huge donation to the Thanksgiving food drive today!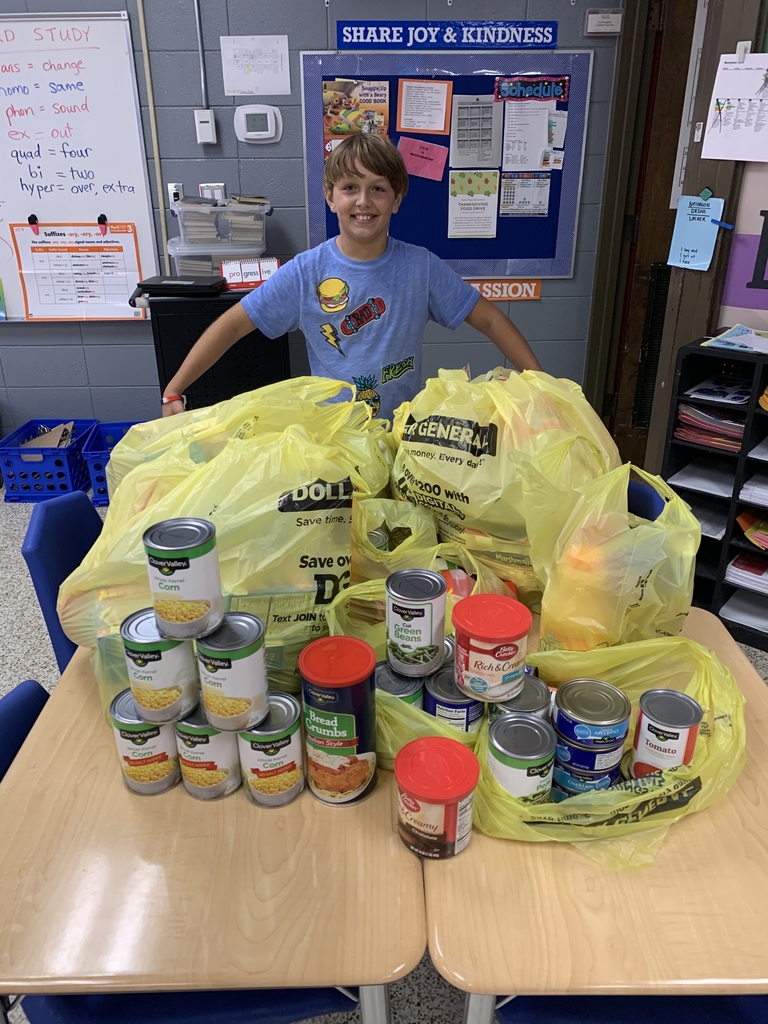 ATTN!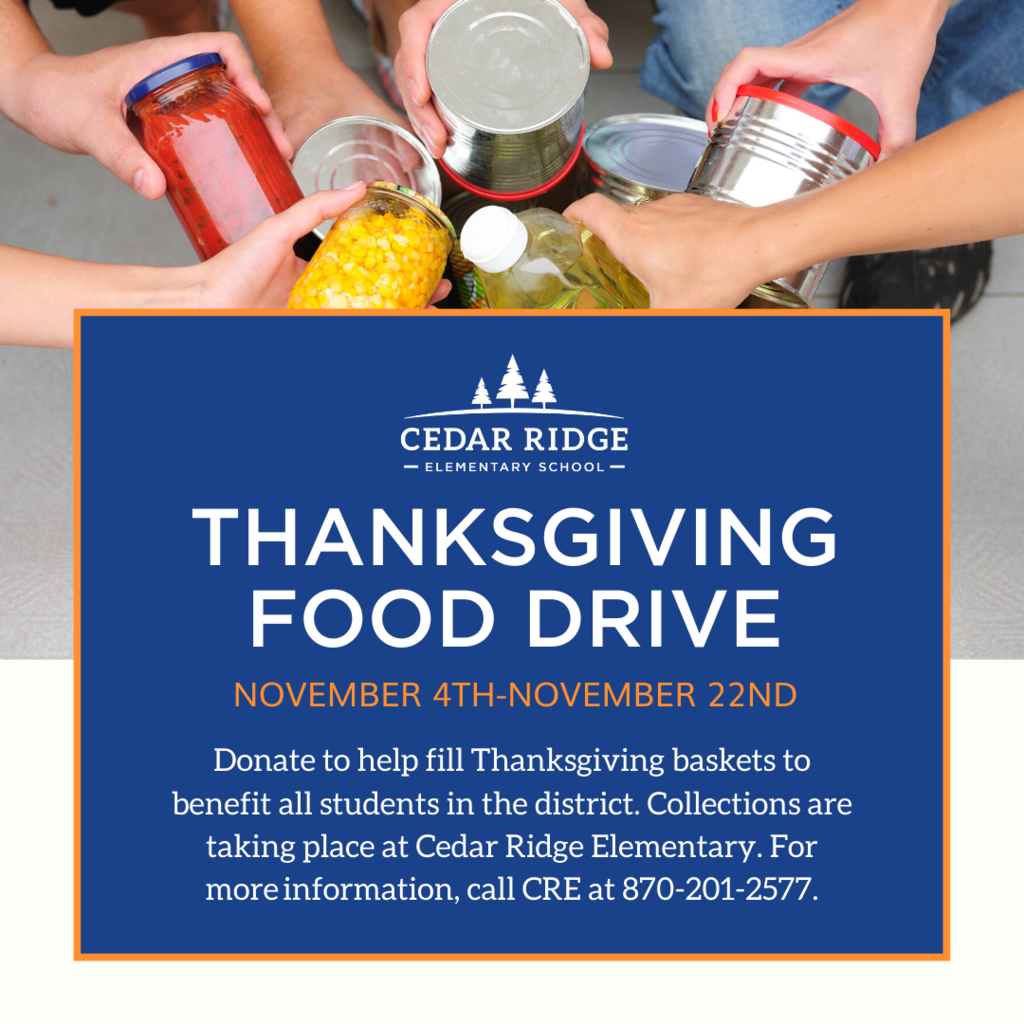 You are invited to the 2nd Annual Community Appreciation Dinner & Butcher Hog Auction!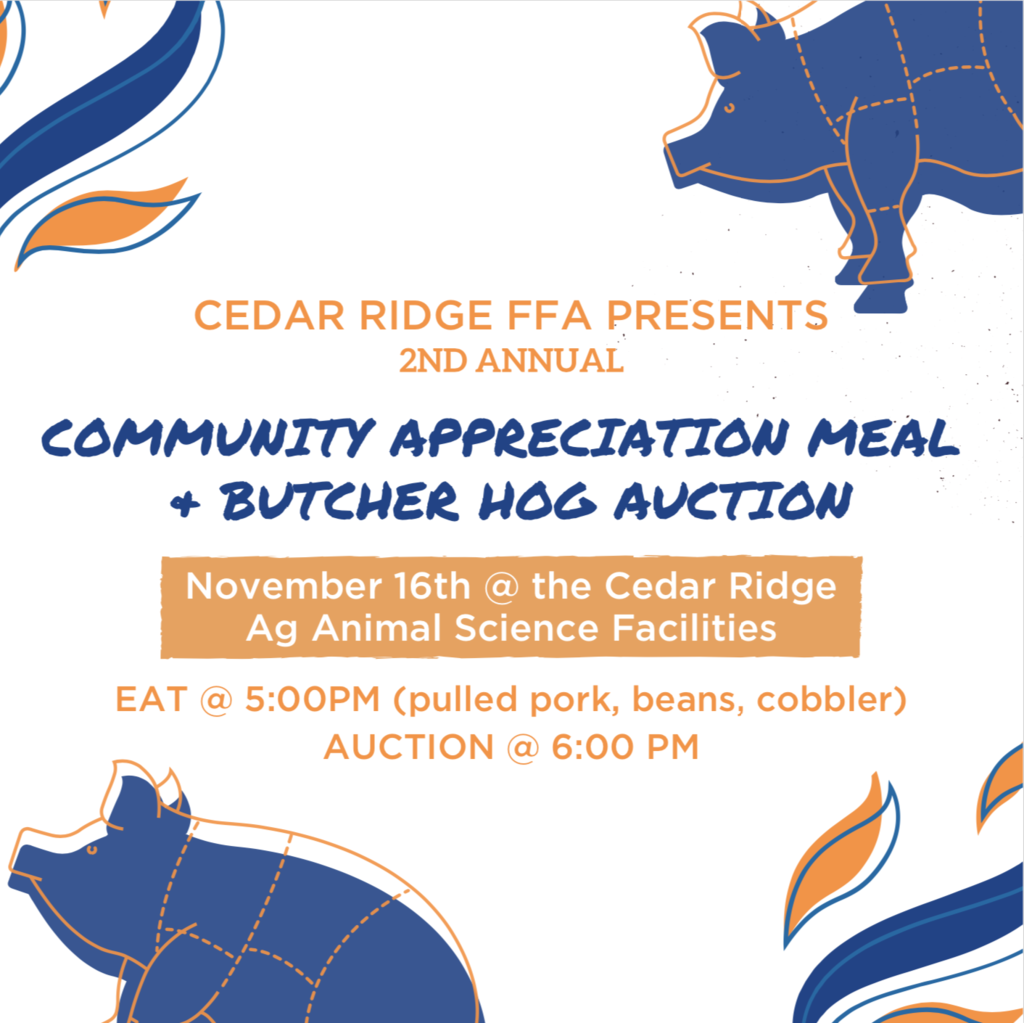 Happy Friday Timberwolves! It's time for another #StaffFeatureFriday! This week we are spotlighting Mrs. Emily McMasters. This is Emily's 2nd year at Cedar Ridge (5th year as an educator) and she currently teaches 7th and 8th grade Social Studies and helps with one volleyball class. She has her BSE in Social Studies Education and Master's Degree in Principles and Theory of Learning. "I get to work with two of my greatest passions, history and kids. It doesn't get much better than that. My husband, Joshua, and I have been married for six years and we have two beautiful boys. We spend all our free time together and with our families. We both come from large families so we are never bored! Together we enjoy hiking, kayaking, and fishing. If you ever catch me by myself you'll find me curled up with a book and a cup of Earl Grey. I so enjoy being a member of the Timberwolf pack. Go Timberwolves!!! #DFTBA" Cedar Ridge is so proud to have someone like Mrs. McMasters!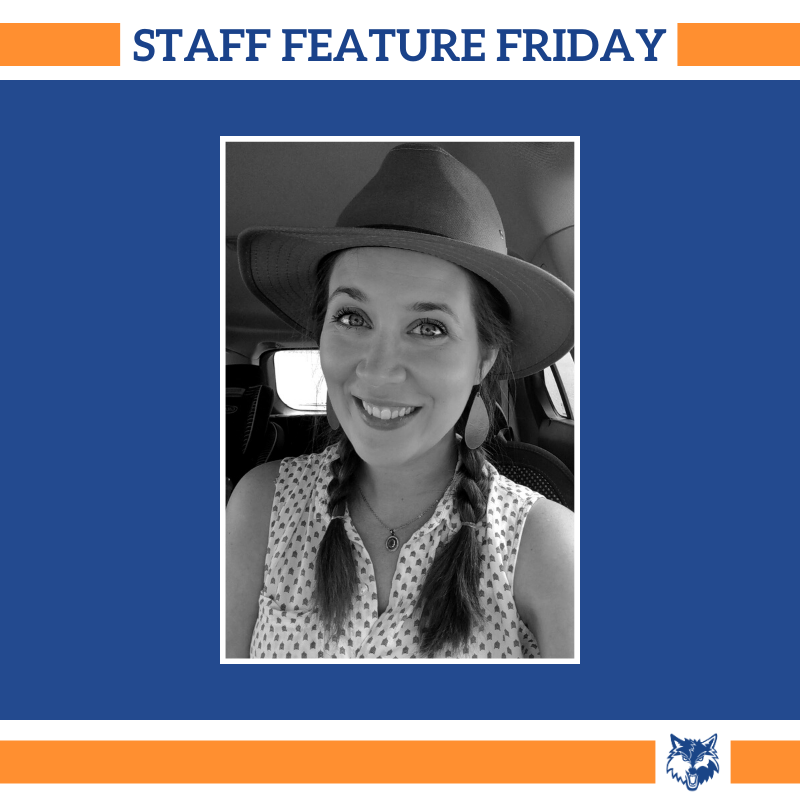 Happy Halloween! Show us your costumes in the comments below!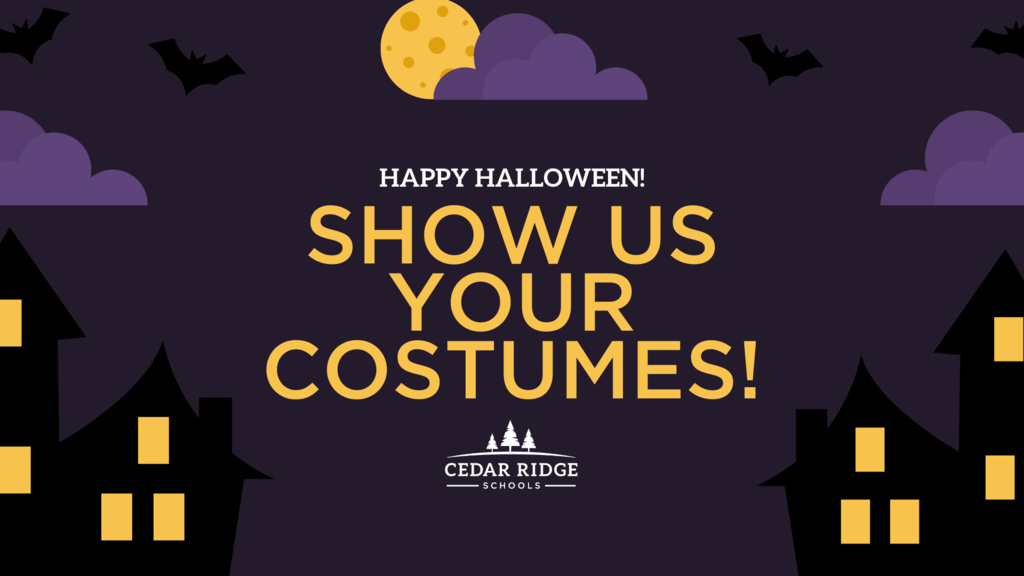 Coach Hudgeons is helping the 8th grade class with their section for the Renaissance Rally tomorrow! Looks great, guys!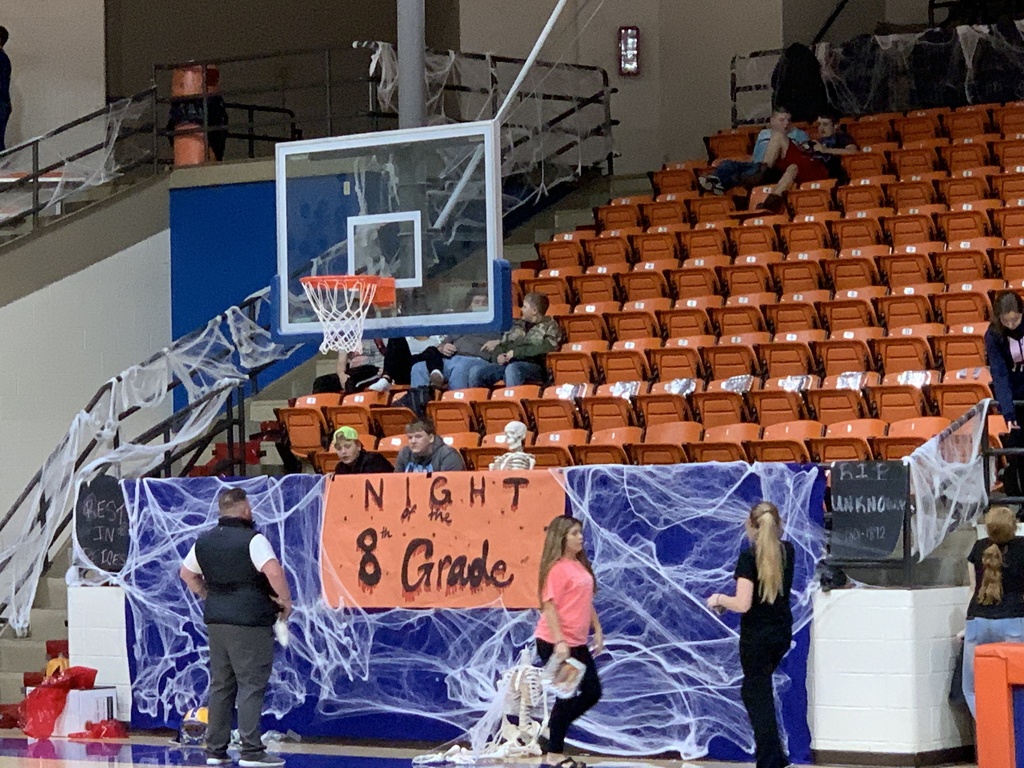 Join us for a Trunk or Treat this Halloween from 5:30-7:30 in front of the Preschool & Elementary School. See you there!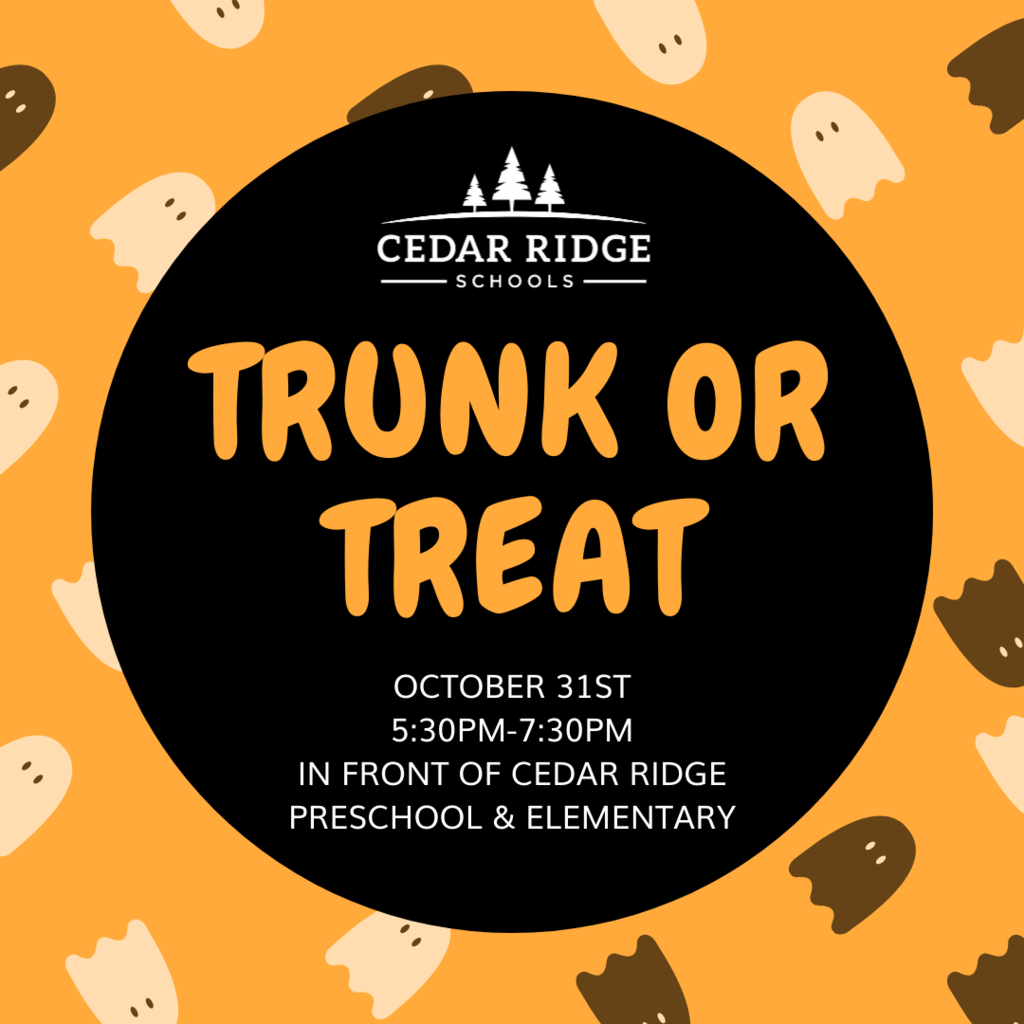 Red Ribbon Week is next week, and all Cedar Ridge students and staff are encouraged to participate in the dress-up days to show that you're proud to be drug-free! #RedRibbonWeek


Good morning Timberwolves! It's time for another #StaffFeatureFriday! Today's spotlight is Mrs. Rhea Jennings. Rhea started at Cedar Ridge in 2016, and is the Middle School English teacher for 6th and 7th grade. She obtained her Master's of Science in Education degree from Arkansas State University. Rhea has been married to her husband Terry for 38 years, and they have 2 daughters that were graduates of Cedar Ridge. Both of their daughters are married and work in health care. They have one grandson that is the highlight of their life. She enjoys anything outdoors, muscle cars, rodeos, camping, ATV rides, and spending time with her family. Cedar Ridge is so proud to have someone like you Mrs. Jennings!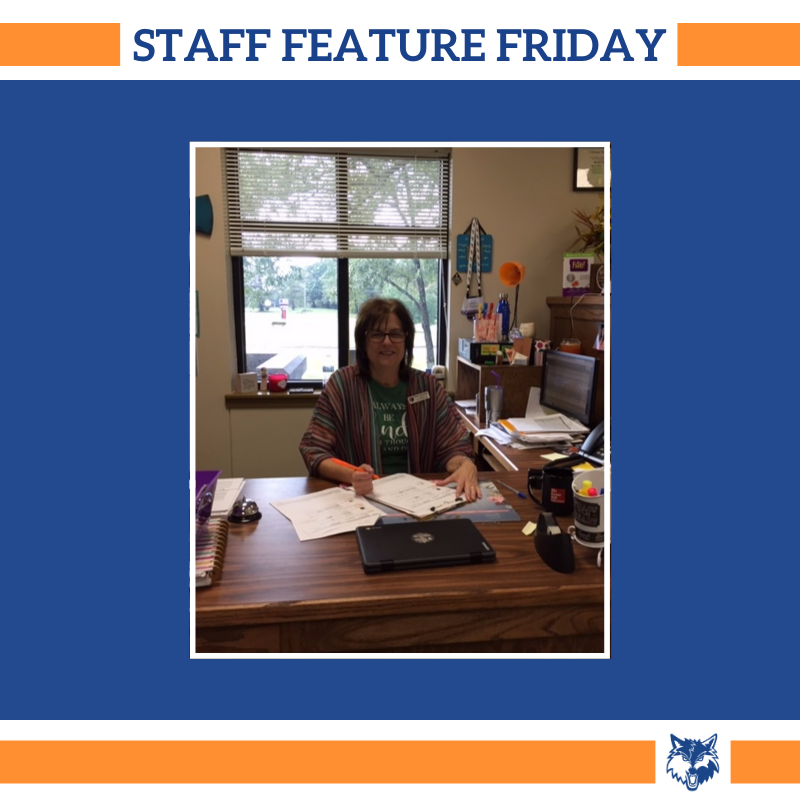 Join us tomorrow for our Homecoming Parade! The parade will start at 9am tomorrow behind the elementary school and go to the front of the gym at the high school. A ceremony will follow the parade in the gym.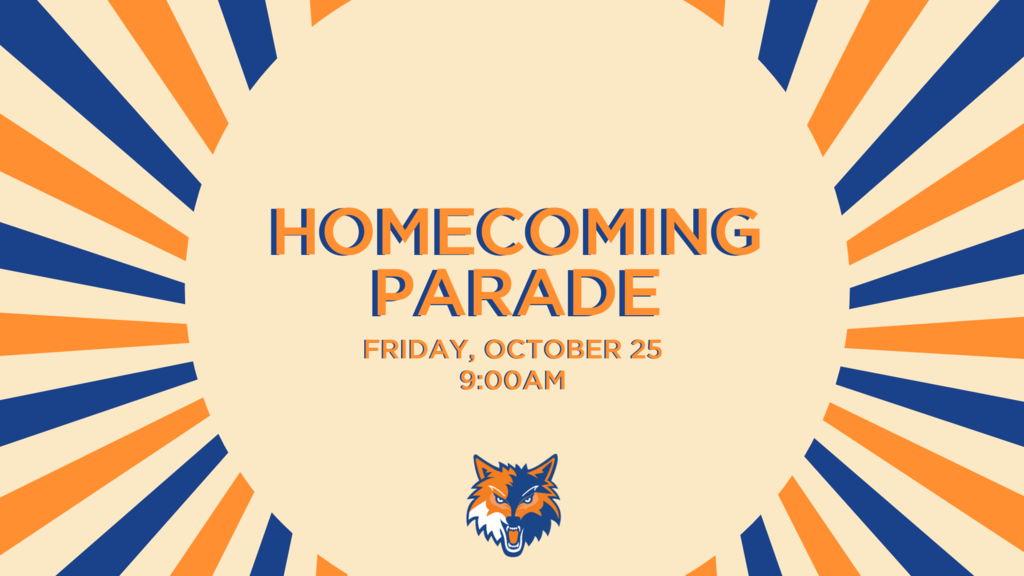 ATTN High School students! Tomorrow morning during breakfast, you will have the option to eat at the omelet bar! Don't miss out! 🍳

David Ward of Cedar Ridge and Dr. Jake Long of Mountain Home speaking at the APSRC annual conference about Trauma-Informed Classrooms. Great job!

David Jennings placed 5th in the district cross country meet on Tuesday. During the 3 mile race, his first mile was ran in a speedy 5:50 minutes. Excellent time! Great race, David and good luck at the state meet in November!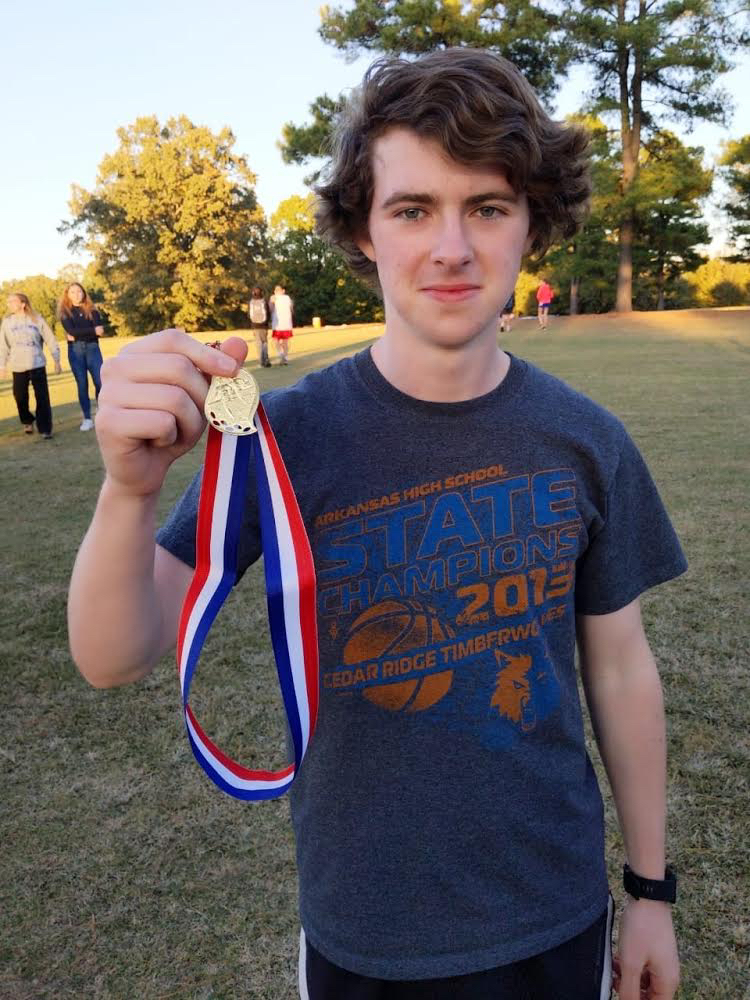 Enjoy your fall break and we'll see you back on campus tomorrow! #MotivationalMonday

It's #StaffFeatureFriday! This week's spotlight is Heath Wilson. Heath has been at Cedar Ridge for 28 years, and currently works at the Cedar Ridge Elementary Custodial Supervisor. He has spent all of his educational years right here in Newark. He spends time making the school the best it can be and creating an inviting for the students and anyone entering the school. Heath loves to do yard work and be creative in several areas. He is active in his church and does the maintenance/decorating there as well. "I love my life and all my friends and family. I hope I can make the world better for everyone." Cedar Ridge is so happy to have someone like Heath on board!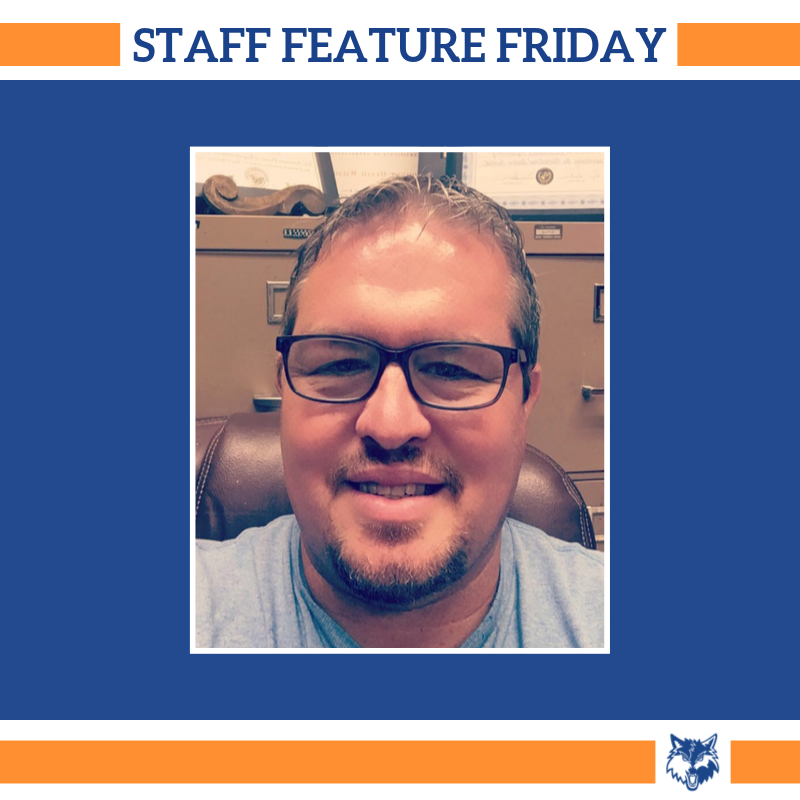 #PinkOut 💗



Elementary Spirit Week is next week!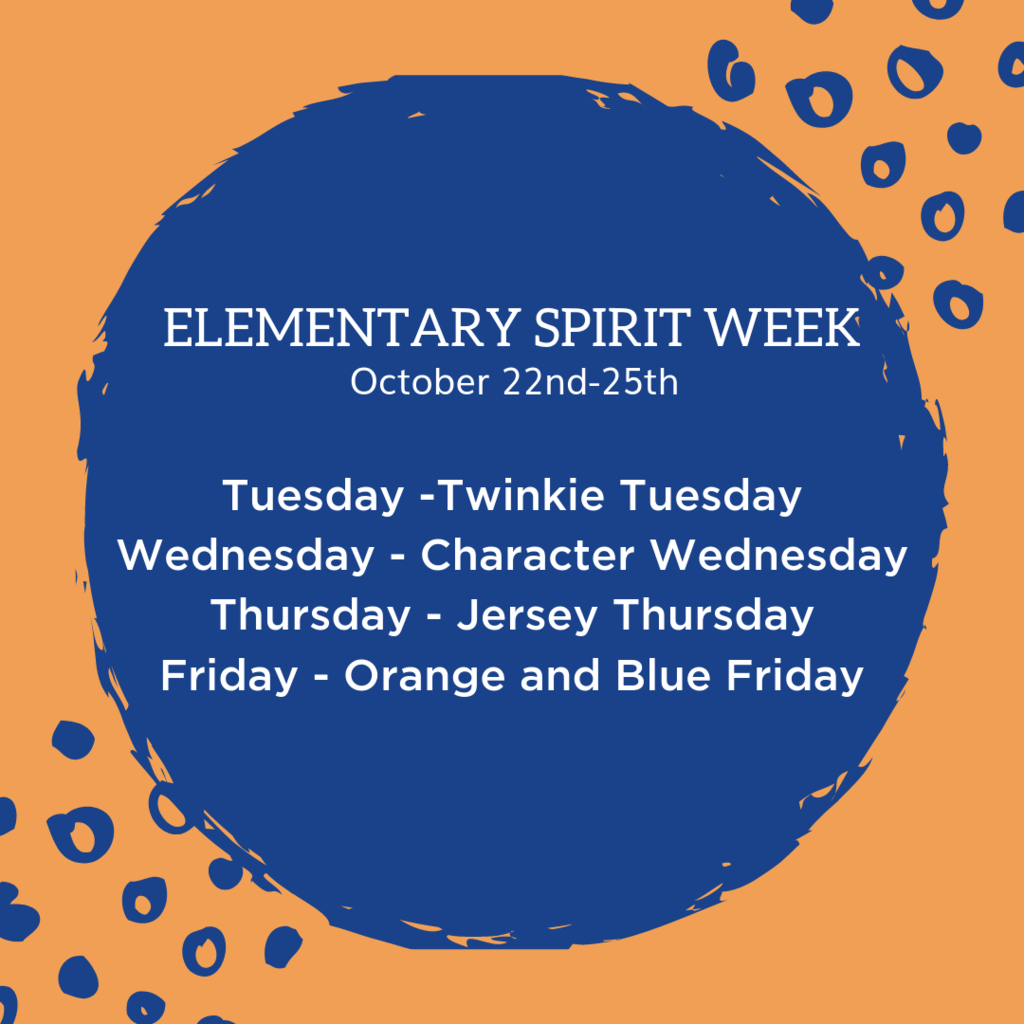 Spirit Week for the Early Childhood Center will be next week!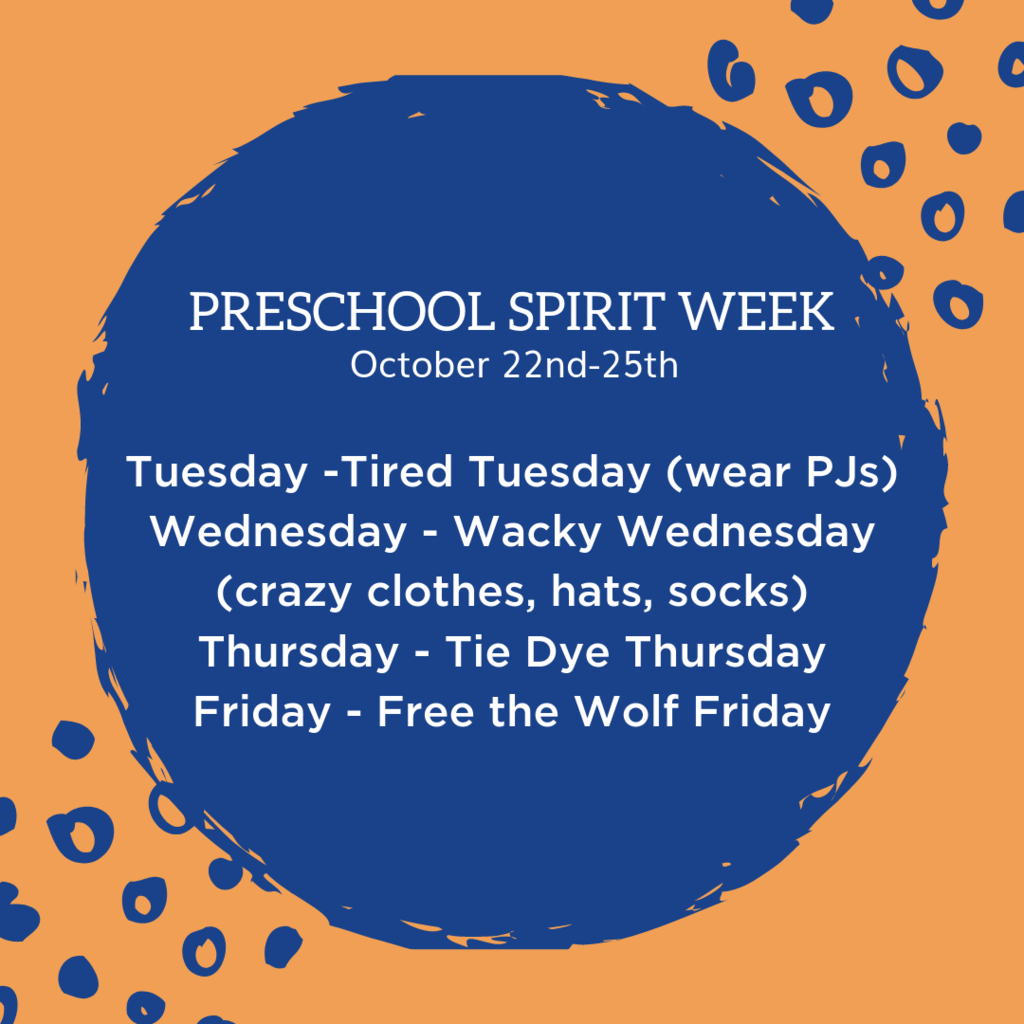 ATTN parents of Elementary & Early Childhood students -