Students in grades 8th through 10th will be taking the ACT Aspire Wed-Thurs. Students need to have their chromebooks charged, get a good night's sleep, eat a good breakfast and be here by 7:50am each morning.

As we began our ACT Aspire testing with 6th and 7th grades, we paused to celebrate 100% attendance today with these two grades. This is a great accomplishment and these students will be rewarded accordingly! Keep up the good work Timberwolves!

The Sr. High Boys district tournament games scheduled for today have been postponed due to the weather. The Sr. Boys will play tomorrow at 4:00pm. There will be no baseball games at Highland today. Sr. High Softball will play at 7:00pm tomorrow. District tournament games are at Salem.

Students in grades K-2 will be taking the map test this coming week, Tuesday through Thursday. Students need to get a good night's sleep, eat a good breakfast, and be here by 7:50am each morning.

Students in grades 6th through 10th will be taking the ACT Aspire test next week. Here is the schedule: Mon-Tues: 6th-7th Wed-Thurs: 8th-10th Students need to have their chromebooks charged, get a good night's sleep, eat a good breakfast and be here by 7:50am each morning.
The Jr. High baseball game scheduled for tomorrow has been canceled due to Sr. High conference makeup games.

Due to flooded roads, some bus-riders will be picked up late. Buses are unable to pass through certain roads, which will result in some bus-riders not being picked up at all today. If you have any questions, please call the building offices at 870-201-2577. Thank you for your patience and understanding.

The senior class will be taking class photos on Thursday April 21st. Students must meet at the school at 9:15a.m. to get on the bus. Students will not be permitted to drive their personal vehicles. Students who have classes at UACCB during this time will be picked up on campus in Batesville. Photos will be taken at Maxfield Park then students will have lunch at The River (Josie's) before returning to campus.

Congratulations to elementary teacher Carol Woods for being named the 2022 Cedar Ridge District Teacher of the Year! Thank you to Merchants and Planters Bank for sponsoring this year's program! #TheRidge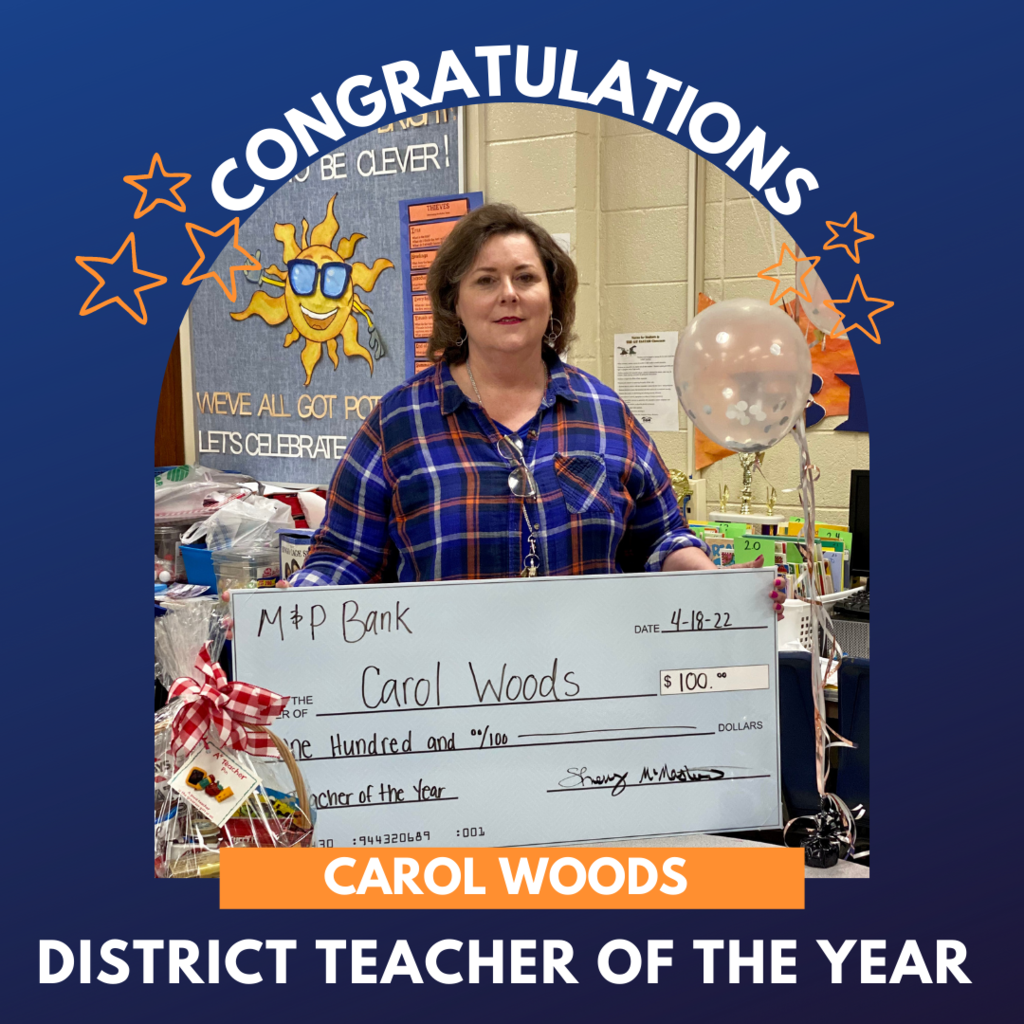 KINDERGARTEN REGISTRATION | April 29th 8:30am-4:00pm Bring your future Timberwolf to Cedar Ridge Elementary next Friday anytime from 8:30am-4:00pm to register them for the 2022-23 school year! Please bring your child's birth certificate, immunization records, social security card, and updated physical. Screeners will take place that day for students who do not attend CR Early Childhood. If your child is unable to attend, we will schedule screeners on May 25, 26, and 27.

On Thursday April 21st, students in grades 6 and 8 will be screened for scoliosis. If you do not want your child screened for scoliosis, you must let the school nurse know in writing at least three days before the screening date. For additional information about scoliosis and the screening process, click the following link to read the parent notification letter.
https://5il.co/18szv

We are aware that KATV7 has reported Cedar Ridge Schools dismissing early today, but to reiterate we will NOT be dismissing early. In the event of a tornado warning for our area, all students and staff will be moved to tornado-safe spots.

Cedar Ridge is closely monitoring the severe weather as it moves across the state this afternoon. In order to keep our students and staff safe, we will move all staff and students to the campus safe room or gym basement if the need arises. Thank you for trusting us with your children, and know that we will keep you updated when necessary throughout the day.

The Senior high baseball and softball teams will play as scheduled today at Midland. Games begin at 4:00pm. The Jr. high games have been canceled due to the expected thunderstorms later this evening.

Sports Pictures: Pinkston's did not send proofs this year for sports pictures, it is a major expense to Pinkston's to send out proofs and not get many orders. Sports pictures can be viewed at
https://pinkstonphotography.photoreflect.com/
You can order pictures from this site (for an additional fee), you can call Pinkston's directly to place your order 870-934-1477 or you can print the order form and send it with in with payment. Click this link to print order form.
https://5il.co/18o8z
.

With possible severe weather in the forecast, we wanted to remind the community that the Cedar Ridge Safe Room is open to the public after 5:30pm on weekdays and anytime on weekends when a tornado warning is issued for the Newark area. The safe room is located at 3575 Cord Rd next to the Cedar Ridge Preschool.

Attention Parents of Seniors: Seniors need to have the following items turned in to Mrs. Wood by the end of this week. • Sr. Quote-(this will be approved by administration) • 1 Baby Picture and 1 Casual picture for the yearbook. • 5 pictures for slideshow at graduation; (recommend 1 baby, 1 senior and then the other 3 in between those ages, maybe some personal interest pictures (like sports, hunting, fishing, family, etc.)

The Cedar Ridge Choirs will be holding a yard sale this Saturday, April 9th in front of the Cedar Ridge High School; sale will begin at 7:00am. All proceeds will go directly to benefit the Elementary, Middle School, and High School choirs.

The softball games this afternoon will be played at 207 St. Joseph Street in Black Rock. The Baseball games will be played at the baseball field at the Sloan Hendrix School. Games start at 4:00pm.

The district internet and phone lines have been repaired. You may now contact us at 870-201-2577.